LEGO© blocks are a perfect aid to depict business processes and to establish a deep understanding of complex topics. The main focus is to visualize and to simulate cross-linked processes.
Since 1989 many companies rely on our training method. They use it on all enterprise levels wether for the executive board to simulate strategic decisions or for operational managers to instruct new employees. Also consultants appreciate our training expertise to plan process reengineering projects and to prepare employees for the new process challenges.


Eicher Logistik Training has conducted more than 800 seminars and workshops in 28 countries and eight languages. Benefit from our expertise and knowledge and realize your existing potentials.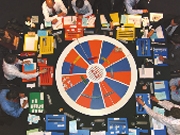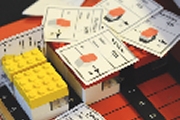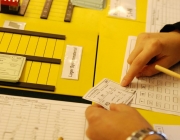 Customer satisfaction and Supply Chain costs show, if the employees are only "passive" members of the logistics chain or actively involved. At best everybody influencing the Supply Chain sits together at one table, presenting his point of view.

Based on the process simulation all important aspects of the planning process as well as all operative topics can be simulated and discusseed, to finally find the best mutual solution. The planning process covers et al. quantities of sales, sales channels, capacities, production processes and procurement quantities. The operative topics range from order management to customer payment.

The Customizing of the training modules is possible in short time. And the possibilities to adjust the simulated processes and structures according to the participants′ measures are almost unlimited.

Our innovative training method enhances the participants to enjoy learning and to apply their knowlede in practice. Even after years the participants gladly remember the training and the experiences made.
EicherLogistik
Training Services:
Standard Process
Simulationen
Standard Product Business:
e.g. for Adidas,

Systems Business:
e.g. for Dräger,

Project Business:
e.g. for Siemens Power Generation,

Logistics Service Provider:
e.g. for Kühne+Nagel,

...
---
Customer Specific Workshops with Process Simulations
Milk-Run-System
for ZF

Kanban Implementation
for Grammer and Georg Fischer

Product Ramp-Up
for Infineon

Warehouse Consolidation
for Freudenberg

Product Lifecycle Management
for Siemens A&D

Fast Moving Consumer Goods Business
for Kühne+Nagel

Aviation Spare Parts Business
für Kühne+Nagel

Update Business Simulation
für Siemens Medical

Underground Project Guangshou
for Siemens Transportation
---
Expert Knowledge for Expert Practice
Professional Material Planning
for Palfinger, Wiener Linien, u.a.

Implementing Kanban
for Grammer

Logistics Based Procurement
for ÖPWZ
---
Expert Knowledge for Students and Trainees
Logistics Briefcase
for FH Karlsruhe, BASF,
BA-Berufsakademie Karlsruhe and Lörrach u.a.

Logistics Modul
for WU Wien, ETH Zürich, u.a.
---
Trainings Events
Global Production Meeting,
Wien

SCM-Management Forum, Lausanne

SC-Reengineering Conference, Duisburg
---
Outsourcing Partner
for Training Departments
Software Training
for SupplyOn

Process Training
for Siemens

SCM Training
for ÖPWZ
---
Additional Information, Presentations, etc.