Training
---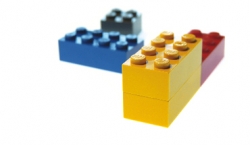 Deliver Process
Target Group
10-15 participants, who affect the deliver process strategy, design and operations by their decisions
Prerequisites
Basic knowledge in economics; working experience within the supply chain
Languages
German, English (additional languages on demand)
Objectives
The participant knows the interplay of production with the deliver process and the make process and the customer and the relevant planning procedure. He can point out planning and design objectives and he knows the most important measures to design the deliver process as well as the resulting consequences.
Contents
SCOR Process Model, deliver strategies, cost benchmarks and performance benchmarks, key performance indicators and key cost indicators, supply chain design, design models for order management process and distribution management process, implementation possibilities, forecasting and demand planning, implications on EVA
Methods
SCM training based on interactive simulation of the deliver process, supported with SCM-software simulation, group work, discussions and lectures.
The deliver process of the simulation can be customized by adapting: product structure, production structure, sales structure and order structure.
---